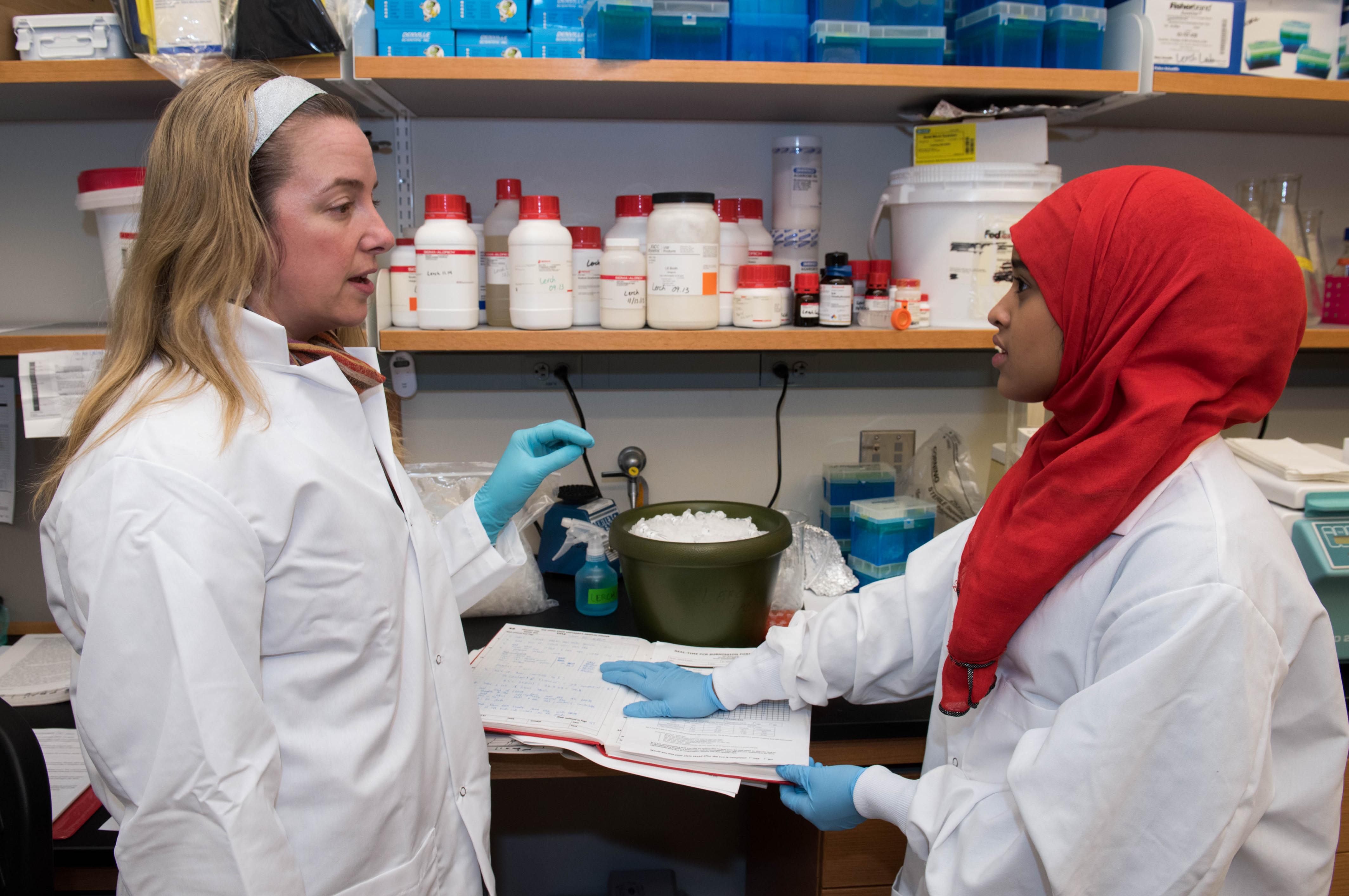 Honoring Ohio State innovation, improving our communities
At Ohio State, the act of discovery is at the core of our academic mission. In the classroom, lab, clinic or field, our faculty, staff and students pursue knowledge so that they may disseminate their discoveries to solve real-world problems and create new opportunities. 
Knowledge transfer at Ohio State is integral to that mission and to the university's strategic plan, which sets a course to make the next bold leap in the university's land-grant history of excellence and impact. 
As a leading national flagship public research university, Ohio State has a responsibility not only to our researchers but also to our state and country.
In fiscal year 2019, our faculty, staff and students submitted more than 400 invention disclosures – novel ideas that are part of fulfilling the university's academic mission. Ohio State's Corporate Engagement Office exists to evaluate, protect and advance these innovations. We work on behalf of the university and for our faculty, staff and students – many of whom have devoted their careers to solving complex issues.
The benefits of commercialization enhance future creative expression, research and discoveries. In accordance with the university's Intellectual Property Policy, shares of the royalties are distributed to the inventors and their departments, allowing them to further invest in innovative solutions to problems. 
The university stewards significant resources to obtain and license patent rights on inventions that arise from these research endeavors. Ohio State is committed to enforcing these patent rights by upholding and protecting the integrity of the work of Ohio State's researchers to the benefit of our faculty and staff, the university, the state of Ohio and the world.
News
FinTech @ Ohio State and Beyond conference takes place Oct. 27-28

September 30, 2021

Ohio State will offer the first in a university-wide effort to boost the regions' Fintech ecosystem. Through a generous gift from Fintech71, the FinTech @ Ohio St...

Accelerator Award pre-proposals for Fall 2021 cycle due Oct. 4

August 20, 2021

Applicants may request a total award of up to $100,000 and life science applicants can request up to $150,000 to support external validation and de-risking activi...
View All